The Torat Har Etzion Torah site brings together hundreds of different instructors.
You can search for each instructor in the search box at the top of the page, as well as reach a list of ALL instructors through the advanced search option, and mark the desired instructor in the author box.
For your convenience, below is a list of Har Etzion and Migdal Oz staff, as well as additional lecturers who have contributed numerous shiurim to this project.
Rashei Yeshivat Har Etzion
Harav Yehuda Amital zt"l

 

Harav Aharon Lichtenstein zt"l

 

Harav Yaakov Medan

 

Harav Baruch Gigi

 

Harav Mosheh Lichtenstein

 
Rabbanei HaYeshiva 
| | | | | | |
| --- | --- | --- | --- | --- | --- |
| Rav Amnon Bazak | Rav Ezra Bick | Rav Assi Blank | Rav Shlomo Brin | Rav Pini Cohen | Rav Michael Edrei |
| Rav Uzi Friedlich | Rav Mordechai Friedman | Rav Amichai Gordin | Rav Dovid Gottlieb | Rav Motti Guttman | Rav Yishai Jeselson |
| Rav Yair Kahn | Rav Tzvi Kaye | Rav Elyakim Krumbein | Rav Beni Lehman | Rav Menachem Leibtag | Rav Shlomo Levy |
| Rav Yitzchak Levy | Rav Nechemia Raanan | Rav Hillel Rachmani | Rav Danny Rhein | Rav Yosef Zvi Rimon | Rav Doniel Schreiber |
| Rav Shmuel Shimoni | Rav Moshe Taragin | Rav Chanoch Waxman | Rav Eli Weber | Rav Baruch Weintraub |   |
|   |   |   |   |   |   |
Head of the Beit Midrash for Women Migdal Oz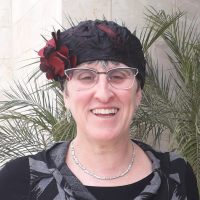 Ramim and Rami'ot
| | | | | | |
| --- | --- | --- | --- | --- | --- |
| Rabbanit Naomi Adler | Rabbanit Tzvia Bahat | Rabbanit Or Billet | Rav Netanel Buchs | Rabbanit Carmit Feintuch | Rav Zeev Friedman |
| Rav Kobi Gigi | Rabbanit Maayan Gil | Rabb. Shayna Goldberg | Rabbanit Chani Kleiman | Rav Sefi Marcus | Rabbanit Dina Nagar |
| Rav Meir Nehorai | Rav Nechemia Raanan | Rabbanit Batsheva Samet | Rav Avishai Schreiber |   |   |
Additional Lecturers
| | | | | | |
| --- | --- | --- | --- | --- | --- |
| Rav Avi Baumol | Rav Assaf Bednarsh | Rav Yoel Bin Nun | Rav Yitzchak Blau | Rav David Brofsky | Rav Yuval Cherlow |
| Deracheha Staff | Rav Uriel Eitam | Rav Itamar Eldar | Dr. Brachi Elitzur | Rav Yitzchak Etshalom | Rav Yonatan Feintuch |
| Dr. Tova Ganzel | Rav Dr. Judah Goldberg | Rav Tamir Granot | Prof Yonatan Grossman | Rav Michael Hattin | Rav Alex Israel |
| Rav Chaim Navon | Rabbanit Sharon Rimon | Dr. Avigail Rock z"l | Rav Yehuda Rock | Prof. Shalom Rosenberg | Rav Elchanan Samet |
| Rav Avihud Schwartz | Rav Yehuda Shaviv z"l | Rav David Silverberg | Dr Moshe Simon Shoshan | Rav Binyamin Tabory z"l | Rav Reuven Ziegler |
| Dr. Yael Ziegler |   |   |   |   |   |