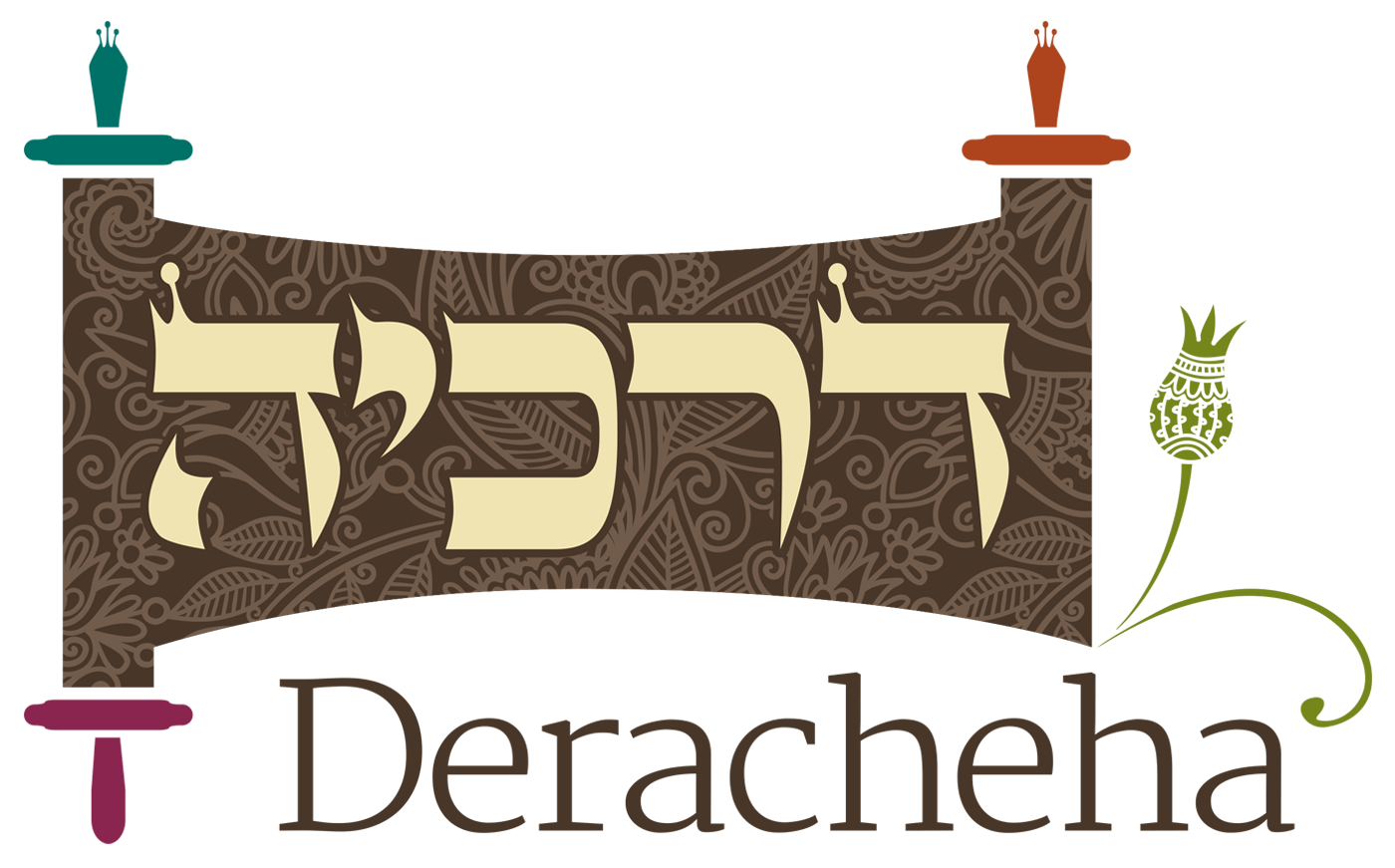 Click here to view an updated version of this shiur with additional features on the Deracheha website.
Did you know there's more to Deracheha than our shiurim? Sign up for our newsletter here and get all our content!
Have some feedback for us? Please click here!
By Laurie Novick
Rav Ezra Bick, Ilana Elzufon, Shayna Goldberg, and Rav Da'vid Sperling, eds.
What makes Rosh Chodesh a woman's holiday? How does this affect its observance?
Background
And God said to Moshe and to Aharon, in the land of Egypt, saying: This month is for you the head of the months. It is the first it is for you of the months of the year:
Rosh Ha-shana 20a
"This month is for you the head of the months. See [the moon] like this and sanctify [the month].
Nissan, the month of the redemption from Egypt, is the first of the Jewish months.
The religious significance of the new month derives in part from our role in declaring it and, thus, fixing our festival calendar. It also derives from the Torah's reference to Rosh Chodesh as a day of rejoicing:
And on your new months you will sacrifice a burnt offering…This is the burnt offering of each new month for the months of the year.
And he said, 'Why are you going to him today? It's not [Rosh] Chodesh and not Shabbat.'…
Performing Work on Rosh Chodesh
Yeshayahu makes a similar point, that it will come to pass that all creatures bow down before God every Shabbat and Rosh Chodesh.
And it will be from one [new] month to another and from one Shabbat to another, all flesh will come to bow down before Me...
Although these prophecies about the nature of worship refer to the future, the prophets' assessment of the enduring importance of Rosh Chodesh presumably draws from its importance in the time of the first Temple.
And Yehonatan said to him, 'Tomorrow is [Rosh] Chodesh and you[r absence] will be noticed, because your seat will be noted: And on the third day you will go descend greatly and you will come to the place where you hid on the day of work and you will sit by the stone of Ezel:
We can infer that Rosh Chodesh of his time was not a day of work. Radak makes this inference, observing that the ancient custom was apparently not to perform labor on Rosh Chodesh:
For it seems that it was their custom not to do labor on Rosh Chodesh, as is the custom of women today. And it may be that on account of the Rosh Chodesh sacrifice, many were free from their labor and came to bow before God, and so it seems in the prophecy of Yechezkel for the future:
Yom Tov for Women
And Aharon said to them: Remove the rings of gold that are in the ears of your wives, your sons, and your daughters and bring [them] to me: And all the people removed the gold rings that were in their ears and brought [them] to Aharon:
The midrash explains that the men brought their own jewelry to Aharon, and not their wives' jewelry, because the women refused to participate in the sin of the golden calf.
There are three main approaches as to why specifically Rosh Chodesh should be a reward for the women's meritorious behavior.
And I heard from my brother the Ri a reason for the matter, since the festive days were established corresponding to the patriarchs… And the twelve Rosh Chodesh [days] of the year, which are also called festive days, corresponding to the twelve tribes. And when they sinned with the calf, they [Rosh Chodesh days] were taken away from them and were given to their wives as commemoration that they [the women] were not part of that sin:
On this reading, the reward corresponds to the nature of its recipient.
Sefer Abudraham Order of Rosh Chodesh
Women and Work on Rosh Chodesh
The midrash tells us that women will be rewarded by "keeping" Rosh Chodesh, but doesn't elaborate on exactly how it should be observed. In practice, women observe Rosh Chodesh primarily by refraining from performing labor.
As we have seen, the Talmudic sources are split regarding whether labor was performed on Rosh Chodesh. One way to resolve the apparent conflict is to maintain that only women refrained from labor. Passages that indicate labor was not performed refer to women. Passages that imply that labor was performed refer to men.
For example, Rashi claims that when the Talmud implies that people do not perform labor on Rosh Chodesh, the 'people' in question are women:
…For women do not perform labor on them [Rosh Chodesh]… and I heard from my teacher the elder that this mitzva was given to them because they did not remove their rings for the calf…
…For it is certainly permissible for men to perform labor on [Rosh Chodesh], but women are prohibited from labor because they did not remove their rings in the deed of the calf.
They were not used to performing labor on Rosh Chodesh…and they are used to saying that God added a Yom Tov for women on Rosh Chodesh as a reward for not agreeing to participate in the deed of the calf.
Custom can be halachically binding, so a custom to refrain from labor on Rosh Chodesh could in effect be like a prohibition. Both Rashi and Tosafot's descriptions establish women's abstention from labor on Rosh Chodesh as normative.
In Practice
The Talmud Yerushalmi evaluates various women's customs to refrain from labor at specific times over the course of the year, and grants Rosh Chodesh approbation. 
Women who are accustomed not to perform labor…on Rosh Chodesh, it is a [valid] custom
Must women refrain from all labor on Rosh Chodesh? Halachic consensus is no, though authorities do debate the scope of women's refraining from labor on Rosh Chodesh.
Beit Yosef OC 417
It could be that this is how they originally accepted it, to differentiate it from a true weekday, but not to prohibit labors that they do not do for pay
Rema concurs with this view, that the determining factor is received custom:
Gloss: And if the custom is to perform a few labors and not to perform a few of them, we follow the custom
Bach, however, disagrees. On his view, refraining from labor is a choice, not an obligation.  
Bach OC 417
And according to this it seems that there is certainly no prohibition for women if they perform labor…rather, the Holy Blessed One gave them a reward of keeping Rosh Chodesh, [meaning] that her husband cannot force her to perform labor
Bach's central point is that women were given a reward, not a limitation. No one else may compel a woman to do labor on Rosh Chodesh.
That every woman needs to take upon herself this custom, i.e., she is not permitted in any event to make this day like a true weekday to be occupied with all labors, for in this matter women stand commanded from ancient days. But not to occupy herself with any labor, that matter depends on her custom. If from the time she grew up she was accustomed to perform some labors, one should not prohibit her, for she is not commanded on this at all. For in this [desisting from labor] there was never a unified custom for all of Israel and even in ancient days there were those who were accustomed to do a few labors and there were those who sanctified themselves and didn't do any labor…
In short, women must refrain from some labor on Rosh Chodesh, but have great leeway deciding how.
Aruch Ha-shulchan adds an important loophole. Even women who have a custom to desist from a given labor on Rosh Chodesh may perform labor when there is a financial need.
Women who are occupied with a trade perform labor. And one must say that women did not take [refraining from labor] upon themselves to reduce their livelihood.
Nowadays, with the proliferation of washing machines, doing the wash on Rosh Chodesh may not be considered labor. Rav Ovadya Yosef's son, Rav Yitzchak Yosef, reports that his father permitted even women who abstain from labor on Rosh Chodesh to load and run a laundry machine
And I asked our master, my father and teacher, and he responded to me that one may be lenient with this in a place of need, since we have found that many women nowadays are accustomed not to be particular about all this…Therefore with an automatic laundry machine that doesn't entail so much excessive burden, one can be lenient even for those women who customarily do not perform labor on Rosh Chodesh.
Rabbanit Malka Puterkovsky reflects on the enduring spiritual significance of this custom:
The words of halachic authorities reflect an enduring fulfillment of the nucleus of the custom for women to refrain from labor on Rosh Chodesh...We, women of this generation, must not give up altogether on the custom of our foremothers [to refrain from work on Rosh Chodesh], whose observance over the course of history suffices to remind ourselves and the entire Jewish people of the merits of the women of Israel...merits that emerged from the true, unconditional faith of women in the Creator of the world...
Rav Yosef B. Soloveitchik, "Revealed and Hidden"
Rosh Chodesh, notwithstanding its external secularity, teems with hidden sanctity…Judaism believes in the possibility of the new and renewal. The moon, whose light slowly dimmed until it disappeared from sight, returns and appears on the horizon…Rosh Chodesh symbolizes the faith in the comfort that is soon to come, in renewal even within degeneration, in the shining of light from within the flames of sunset, in revivification in the place of demise.
Ilana Fodiman Silverman, "When the New Moon Falls on Black Friday"
Rosh Chodesh is the monthly opportunity to develop an experience of sanctity and celebration without material expressions. It is the day wherein the essence of the holiday is marked with the humble religious personality left to explore and develop, absent any physical trappings…[D]raped in simplicity, Rosh Chodesh presents a monthly retreat wherein we can experience a holiday in all of its glory without props.
Other Observances
Chana Bracha Siegelbaum, "Praising Hashem through Song"
Festive Meal
Eating festively on Rosh Chodesh in the daytime, even in the absence of the sacrifice or witnesses to the new moon, is either a mitzva or a binding custom.
Roke'ach clarifies what needs be eaten on Rosh Chodesh, in light of a Talmudic suggestion that eating is voluntary.
Kol Bo writes that the custom to eat a festive meal on Rosh Chodesh partially derives from Pirkei De-Rabbi Eliezer's teaching about women and Rosh Chodesh, i.e. the need to commemorate women's righteousness at the sin of the calf.
Kol Bo 43
Blessing Rosh Chodesh
The essential part of this prayer is the announcement of the timing of the upcoming Rosh Chodesh, and the unity of all Jews in accepting this declaration. We recite the prayer on Shabbat because that is when most of our communities assemble for prayer.
Leah Horowitz, Techine for the Blessing of the New Month
Further Reading
Rav Baruch Gigi, Rosh Chodesh: The Difference Between Kedushat Ha-Yom and the Prohibition of Work
This website is constantly being improved. We would appreciate hearing from you. Questions and comments on the classes are welcome, as is help in tagging, categorizing, and creating brief summaries of the classes. Thank you for being part of the Torat Har Etzion community!