Women's Dress I: Introduction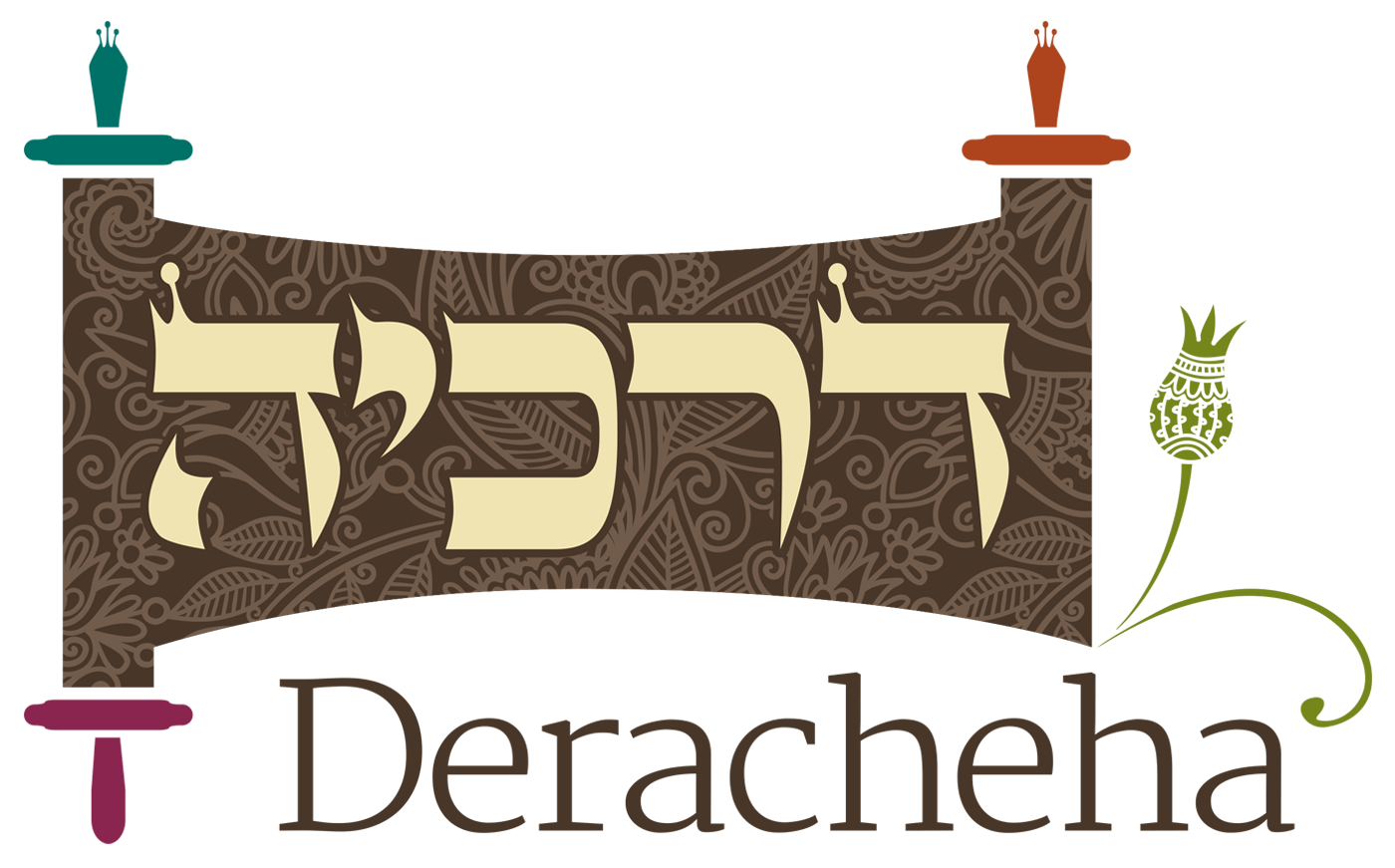 Click here to view an updated version of this shiur with additional features on the Deracheha website.
Did you know there's more to Deracheha than our shiurim? Sign up for our newsletter here and get all our content!
Have some feedback for us? Please click here!
By Laurie Novick
Rav Ezra Bick, Ilana Elzufon, and Shayna Goldberg, eds.
What is the purpose of clothing?
First, upon eating from the Tree of Knowledge, Adam and Chava become aware that they are naked, and cover their nakedness with fig leaves:
And the eyes of both of them were opened and they knew that they were naked and they sewed a fig leaf and made themselves loincloths.
Second, God dresses them more fully to prepare them for the exile from Gan Eden and the ensuing responsibility to build civilization:
And God made Adam and his wife cloaks of skins and dressed them.
What is the purpose of these two types of clothing? Rav Aharon Lichtenstein suggests looking at a second pair of verses about clothing, this time regarding the priestly garments.
And for the sons of Aharon, make tunics and make them belts and make them turbans, for honor and for glory….And make them pants of cloth to cover the flesh of their nakedness. They will be from their loins until their thighs.
Rav Aharon Lichtenstein, Fig Leaves and Coats of Skins (translated by Kaeren Fish)
Adam and Chava sewed for themselves only fig leaves: they were ashamed of their sin, but did not comprehend fully the profundity of its significance…They made loincloths to cover their nakedness, but did not prepare new clothes. By clothing them in coats of skins, God brought them up to a new level: the garments gave them honor and beauty; it changed them and transformed them into new people…The primal, natural man who served God with tranquility, fully integrated in nature, was replaced by historical, cultural man – a completely different creature in terms of both his personal standing and his relationship with nature.
We can identify here, then, two primary functions of clothing: a basic function of covering nakedness, and a more elevated function of dignifying and glorifying the human being.
A Range of Functions
Clothing serves a range of other functions as well, from the personal to the social and even the national spheres.
We obligate him to give her clothing fit for the rainy season and the sunny season, at least what every mistress of a household in that land wears….
So, too, we obligate him to give her adornments, like colored garments to wrap her head and her forehead…
…Linen and purple are her clothing… Strength and glory are her clothing and she laughs to the last day…False is grace and vain is beauty; a woman who fears God, she will be praised.
The dress of a scholar is attractive and clean…
There is no contradiction between dressing as a Jew should and dressing well. Beautiful dress is a sign of self-respect.
And it was on the third day and Esther dressed in royalty and she stood in the inner courtyard of the king's house, across from the king's house.
Gila Manolson, "Does Tznius Mean Invisible?" Times of Israel, August, 2019
Tznius means getting beyond the superficiality that is all too pervasive in our world, and instead defining ourselves by who we truly are inside, at the essential level — our soul. It then means using our dress and behavior to project this "I am a soul" message outward, thereby encouraging others to relate to us for who we really are.
In the social context, clothing is a means of signaling status to others, and a way to treat shared space with respect.
Clothing also conveys a message about our relationship to a specific person or locale. The Talmud teaches that through dress, we show others something about how we perceive them:
It was taught in the Beit Midrash of Rabbi Yishmael: The Torah teaches you proper conduct. The clothes in which he cooked a pot for his master, he should not wear when mixing [and serving] his master's drink.
When we value people or a social encounter, we dress appropriately for them. We can apply this idea to places as well as to people. For example, Achashverosh's palace is off limits to someone dressed in mourning.
And Mordechai knew all that had been done and Mordechai tore his clothing and dressed in sackcloth and ashes and went out within the city and cried out a great and bitter cry. And he came up to the front of the king's gate, because one cannot come into the king's gate in sackcloth.
To honor the king and his court, one must dress respectably in the palace. Mordechai's sackcloth makes a statement throughout Shushan, but cannot be worn within the palace gates.
Collective norms of dress in a given place help shape its identity. Dressing in accordance with those norms demonstrates respect for that identity.
Clothing also associates us with a social group, through official uniforms or less official shared styles. On a national level, Tzefanya talks about the punishment to befall those Jews who wear the clothes of the nations, indicating that Jews have a unique national mode of dress:
And it will be on the day of God's sacrifice and I will visit punishment on the princes and on the king's sons and on all those who wear the clothes of the foreigner.
"And they became there a nation": This teaches that Israel stood out there. For their clothing and their food and their language were different from the Egyptians'. They were singled out and it was known that they are a nation unto themselves apart from the Egyptians.
Sarah Alevsky, quoted in "Orthodox Jewish Women Find New Ways to be Fashionable in Crown Heights":
I use the analogy of a Tiffany lamp--you are muting the light because you are putting a stained glass shade on it and the light is being transmitted in many different colors. The same thing happens when you are tznius--you are 'covering your light' and there is not a naked glare of what's there...there are other parts of you that get to express themselves as well.
Many of the functions of clothing we've explored are foundational to the halachic discussion of clothing. Let's look at how they translate into Halacha.
Halacha of Covering Erva
For the Lord your God walks in the midst of your camp to deliver you and to give up your enemies before you, so your camp shall be holy, that He not see in you any matter of nakedness, and turn away from you.
This fits in with the ideal that, even in private when not performing rituals, we should all be aware of God's presence, and the pious should minimize nudity as a result:
How much do we need to cover when in private? Rav Moshe Feinstein articulates a standard of dress in private for the average person; those who wish to be unusually pious may aspire to more.
To establish proper models of coverage for a private space for the average individual, Rav Moshe compares the situation to a social sphere. Under ordinary circumstances, even before God, we need only be careful to go about covered in a way we would not be embarrassed for average people to see, were they to be in our home. When it is very hot, for example, if we would be comfortable being seen by another in something flimsy, that is acceptable in private.
Halacha of Dat Yehudit
That which the daughters of Israel practiced, even though it is not written down.
However, one can argue differently, as Chafetz Chayim does.
Halacha of Dress for Prayer
Although we always inhabit God's world and live in God's presence, we more consciously meet with God when we pray. The Talmud provides precedents for dressing up to prepare for the encounter with God in prayer:
The parameters of appropriate dress for prayer can vary depending on the customs of a given place. The reference point for dignified clothing is social and somewhat subjective. Thus, some synagogues insist that the person leading the prayers on Shabbat must wear a jacket and tie, because that is considered dignified clothing. In some comparable communities in Israel, however, where a jacket and tie aren't the norm for formal meetings, they are not worn for prayer.
Halacha of Jewish Dress
Another social function of dress, expressing affiliation, connects to the mitzva not to follow the ordinances of idolaters:
Like the deed of the land of Egypt where you dwelled, you shall not do, and like the deed of the land of Canaan where I am bringing you, you shall not do, and you shall not go according to their ordinances. You will do my laws you will do and keep my ordinances, to go in them. I am the Lord your God.
A midrash halacha suggests that one example is not to dress like idolaters just for the sake of imitating them:
That you not say, since they go out with a basket, I too will go out with a basket; since they go out in purple, I too will go out in purple; since they go out in sandals, I too will go out in sandals.
Responsa Maharik 88
On this view, wearing immodest clothing just because non-Jews have popularized it is a Torah-level prohibition.
Rav Moshe Feinstein clarifies that in the modern Western world, the prohibition does not apply in full force, since the non-Jews among whom we live are not idolaters and since, in practice, many Jews themselves wear immodest clothing. Even so, he points out that women's clothing in particular is often deliberately designed to be immodest, and argues that immodesty may inherently define clothing as non-Jewish.
But the really immodest fashions that were recently instituted in women's clothing – in our great iniquity, since Jewish women also wear them, we should not consider them non-Jewish dress from the perspective of the clothes themselves. But from the perspective of immodesty, perhaps one should consider them among the ordinances of the idolater. In any case, one should prohibit these clothes to Jewish women, not only because of the matter of immodesty on its own terms but also as non-Jewish dress….When it comes to really immodest clothing, it is possible that even without Jewish women having the custom to avoid them, they should be prohibited. One must look into this prohibition more closely. But in practice, one should certainly prohibit these clothes to women on the basis of their immodesty in itself, even if we say they do not entail the prohibition of non-Jewish dress….
We all should be cognizant of the significance of clothing. Men and women need to think about what constitutes dignified dress, and how our attire creates and affects the atmosphere we inhabit. We need to consider and address broad questions of what kind of environment creates holiness, what clothing is appropriate for a particular situation, and what image of ourselves we want to project when we get dressed.
Although, inevitably, halachic discussion of dress with regard to women gets into questions of what and how, as we discuss in the next installment of this series, these are not the most essential questions for us to consider. Most of the "exactly how much" discussion becomes moot when our choices are value-driven and take the norms around us into account.
Ellinson, Rabbi Elyakim Getsel. Woman and the Mitzvot: Guide to the Rabbinic Sources Vol. 2, The Modest Way, trans. Raphael Blumberg. Jerusalem: World Zionist Organization Department for Torah Education and Culture in the Diaspora, 1992.
Haber, Rav Shemuel. Et Tzenu'im Chochma, Vol. 1. Karnei Shomron, 2007.
Henkin, Rav Yehuda. Understanding Tzniut. Jerusalem: Urim Publications, 2008.
This website is constantly being improved. We would appreciate hearing from you. Questions and comments on the classes are welcome, as is help in tagging, categorizing, and creating brief summaries of the classes. Thank you for being part of the Torat Har Etzion community!